Realtor
---
"I have recommended North Bay Roofing and Gutters to my clients over the years for inspections, bids, and repairs and whether the job was simple or complex, big or small, they responded quickly, professionally with the highest degree of quality and professionalism. They completely replaced a roof on one of my rentals not only was I pleased with how well they did, so was my tenant who came home from work to a new roof. They are the standard against which other companies should strive."
-
Michael Falk - Keller WIlliams Wine Country
---
Northbay wants to help you succeed!
Northbay Roofing & Gutters Inc. eliminates the barriers and contingencies of a deal. We understand the hard work necessary in closing a real estate transaction. Northbay will come out to take pictures and provide an unbiased roof inspection to help you and your client make an informed decision on the deal.
If you need a professional and unbiased roof inspection report, look no further. Our roof inspection reports help clarify potential risks for a buyer or seller. These are based on fact, not a desire to obtain a roof or gutter job.
Finding good, reliable, and budget-minded roofing and gutter companies is challenging. We are a one-stop-shop as it relates to roofing and gutters. We are known for our dedication to responsiveness, professionalism, ethics, and cost-effectiveness in all our relationships.
We will work with you and your client to clarify all aspects of the process - from inspection to production, if necessary.
Here are just a few reasons why you should work with us on all of your roofing and gutter needs:
Dedicated to you and your client by providing thorough and honest roof reports.
Quick turn around on roof reports if needed by a certain date to remove contingency.
Keen understanding of the real estate transaction process and the problems you may encounter.
Proactive realtor/client education on the benefits of roof maintenance vs roof replacement.
Doing simple cost effective roof maintenance will extend the life of an aging roof considerably.
We are fully licensed, bonded and insured. This protects your client from assumption of risk.
One stop shop for all gutter and roofing needs from cleaning, maintenance, repair and replacement if you decide you'd like work performed
PACE Unlocked on a National Level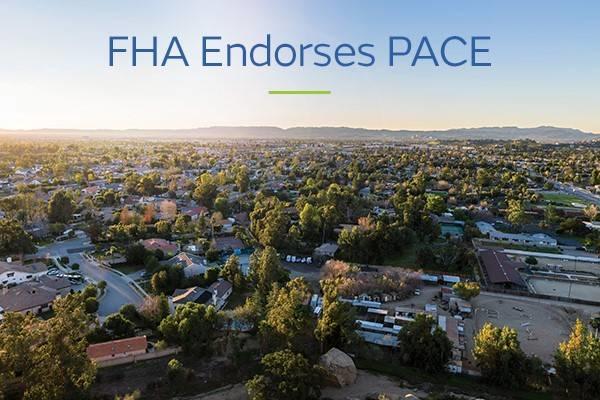 The Federal Housing Administration (FHA) and Veterans Administration (VA) announced clear guidance last week that will expand access to renewable energy, energy efficiency, water efficiency and other home resiliency projects for American homeowners through PACE financing. The guidance is the first federal housing policy endorsement of PACE, allowing PACE assessments to coexist with single family home mortgages secured by the FHA and VA. This will create more opportunities for transfer and refinancing and open doors in new states for PACE.
On the same day, President Obama named PACE as the top priority of his Clean Energy for All Initiative, an initiative focused on making access to clean energy available to all Americans.