ONLY 6% OF ROOFERS NATION WIDE HAVE THIS CERTIFICATION LEVEL.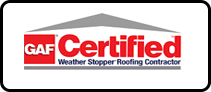 2017 Flash Flood in Santa Rosa Roofer Help
Santa Rosa Roofer For Emergency Roofing Help
If you or a loved ones roof is leaking Call Us! Northbay Roofing & Gutters will have emergency leak crews out putting tarps on for folks all weekend. 24/7 Hope everyone's having a Happy New Year and stay dry, this is going to be a big storm. 707-591-9288 Sonoma County 415-497-1714 Marin County After hours 24/7 emergency leak number Call Damien @ 707-529-7774 Mention this add for 10% Discount!! Cheers
See more flood news: from Mercury News
Posted by: Admin
January 10, 2017
Go Back
GAF Timberline Shingles
America's #1 Selling shingle

Now, you can improve your home's looks and even its resale value with Timberlineroofing shingles from GAF.

Choose from Dozens of HD shingle samples now.
- Learn More -
GAF Roof System
View the GAF Roof System - Piece By Piece
Research one of the best roofing systems in the market, The GAF roof system. Every element of this system is on display from the shingles to the attic ventilation.
- Learn More -
Is my roof failing
What to look for in a failing roof.

Examine the key danger signals of a failing roof. Learn how to look for cracks or missing shingles to determine if you have a roof problem.
- Learn More -